MACHINES SHIP OUT 1-2 DAYS AFTER YOUR ORDER IS PLACED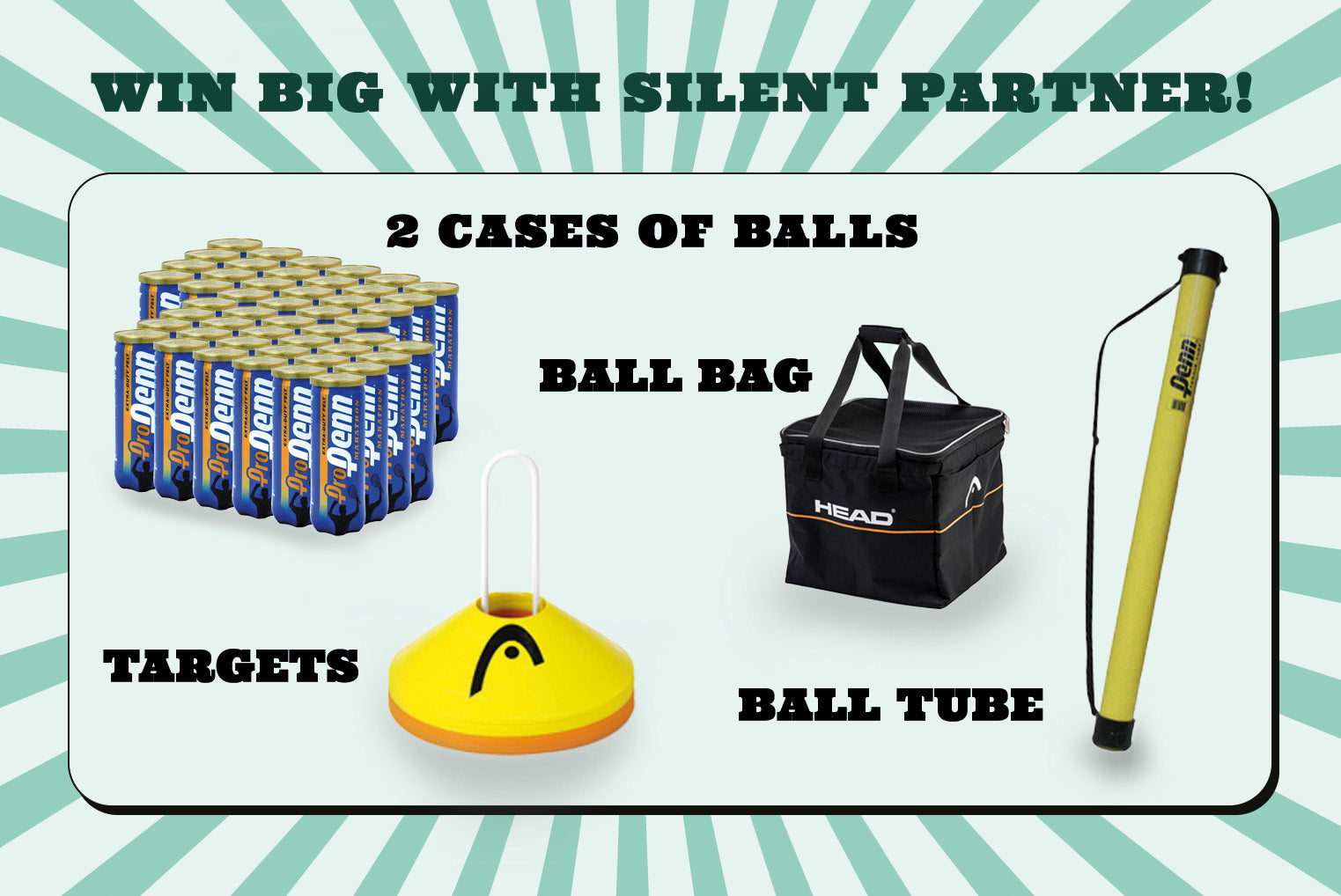 GIVE AWAY!
Participating is easy: simply follow us on Instagram!
The winner will be announced on February 15th.
FOLLOW US ON INSTAGRAM
Portable Power, Precision, and Performance
Where price, speed and spin converge
Oscillator
The oscillator sweeps the court from side to side, allowing you to groove your groundstrokes as you practice your footwork.
Wheel
Easy rolling on all surfaces.
Remote
All ball machines come with a remote control. With the remote, you will be able to change any settings from the other site of the court.
Control Panel
The control panel provides everything you need to take your tennis game to the next level.
Ball Capacity
The Edge Series offers a ball capacity of 200 balls while the Scoop Series offers a ball capacity of 300 balls.
I have the old Silent Partner Lite and I love it. As a grown man with a full time job and a family, I sometimes go months without getting together with anyone to hit. The ball machine is great for when I suddenly have some spare time to jet over to the local courts at 9pm.
This set-up works extremely well with my SP Star Edge, delivering a consistent deep ball to the corner with loads of topspin. Set the ball feed to chuck another at you as soon as your ball hits the court and you are in for quite a workout. Even with the basic Edge you can work the settings to push a very good player around the court.
I own a SP Edge with regular battery and use it every week. I set it up and the whole family takes turns hitting and retrieving balls. Really enjoy this machine. It's a big hit on the local court.
I have the Quest machine so I cannot comment on the additional features of the Smart machine. However I have been completely satisfied with the Quest. In a nut shell it works as advertised. The balls are served consistently and the controls allow for fine tuning of the adjustments. I particularly like the memory features as I have 1 set for warm ups, 2 for narrow sweep medium speed, and 3 for full court oscillation. I've used other machines and this one works better than any other and I would definitely recommend it.
Here is my Silent Partner Edge Star. I use it twice a week. I love it... If you want an easy wonderful way to practice your ground strokes....this is it. Take 15 minutes to set it and forget it. You are done adjusting forever. Get the remote and larger battery. Put it on the baseline, fill the hopper, walk to the opposite baseline, touch your remote and hit away! It is perfect for this application. You can bang forehands and backhands all day long. Sweep or stay in the same position. It is perfect for this.